Orthotics are also called braces, which are mainly applied to the limbs and other parts to help correct the treatment and compensate for some functional external devices. Then do you know what his basic functions are, Henan orthopaedic custom manufacturers will give you Share as follows, I hope to help everyone.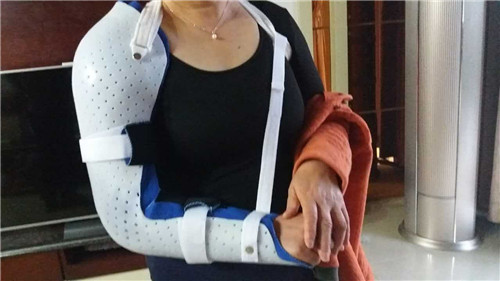 A. Stability-Support, that is, maintaining the stability of joints by limiting abnormal movements to restore the load-bearing capacity of the limbs.
B. Motorization-that is, using some kind of device (such as springs, rubber bands or using other external force sources to compensate muscle function and make paralyzed muscles move).
C. Correction-Correct the limb deformity or prevent the deformity from aggravating through the effect of force.
D. Protection-Protect the diseased limbs so that they maintain a normal alignment to promote the healing of the lesions.
Hope that the introduction of the orthosis manufacturers will be helpful to you, follow us for more news! If you don't understand what, you can consult us.
Zhengzhou Bokang Rehabilitation Auxiliary Equipment is mainly engaged in Henan orthotics and other equipment.It is a rehabilitation institution integrating production research, development and assembly.It now has a technical department, a business department, a service department, and an inpatient department. The equipment allows customers to worry-free in the company's rehabilitation training. For the products, we have been pursuing excellence, constantly innovating, and letting customers enjoy better services. All employees of Bokang Company welcome you.
Article source: http://hr157.com/